Dr. Tamara Shenkier Dr. Tamara Shenkier received her undergraduate medical degree from McGill University and her Internal Medicine and Medical Oncology Training at the University of British Columbia and BC Cancer Agency (Vancouver Centre) where she has practiced since completing her training. Her clinical focus since 2014 is exclusively breast oncology. Dr. Shenkier's teaching interests […]
Dr. Blake Gilks Dr. Blake Gilks is a Professor in the Department of Pathology and Laboratory Medicine, at the University of British Columbia (UBC). He attended University of New Brunswick from 1975-78, receiving his BSc, then graduated from Dalhousie University medical school in 1982 (cum laude) and did a residency in anatomical pathology at the […]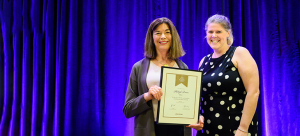 The award recognizes Shelagh's outstanding contributions to the field of speech-language pathology education and research and to the UBC School of Audiology and Speech Sciences.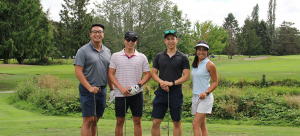 On Saturday, August 24, 2019, the UBC Physical Therapy Student Society hosted the UBC Physical Therapy Golf Open 2019 at the Mylora Executive Golf Course.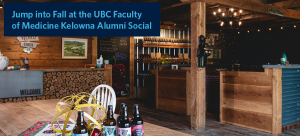 Join the UBC Faculty of Medicine and fellow alumni to welcome in fall with an interactive social! You will have the exclusive opportunity to sample cider and tour the orchard at Scenic Road Cider Co. in Kelowna!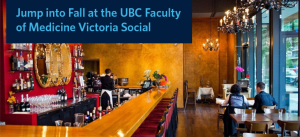 Join the UBC Faculty of Medicine and jump into fall! Help us kick off the fall season at the Faculty of Medicine Alumni & Friends Victoria Social with food and beverages at Zambri's!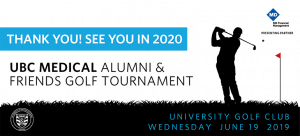 Thank you for attending the UBC Medical Alumni Association's signature UBC Medical Alumni & Friends Golf Tournament on Wednesday, June 19, 2019 at the University Golf Club.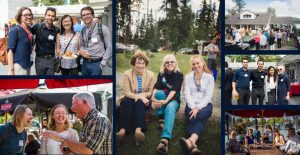 Thank you for kicking off the summer BBQ season with us at this year's annual Alumni & Friends Summer BBQ Socials in Kelowna, Prince George, and Vancouver. Event recap and photos >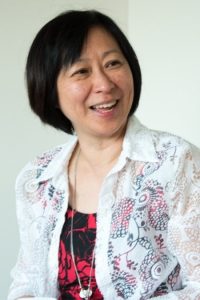 Knowing that we're stronger together, a small group of UBC's first graduates formed alumni UBC on May 4, 1917. Now we're more than 337,000 strong, spanning over 148 countries. The Alumni Builder Awards were established as part of alumni UBC 100, the alumni association's centennial, to recognize alumni who, in their own way, have made […]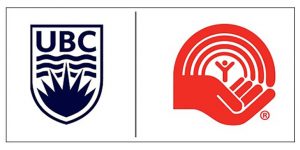 Thank you to everyone who supported the UBC United Way Campaign by purchasing a 50/50 ticket and/or making a donation. The winner received $4454! Congratulations Pierre!